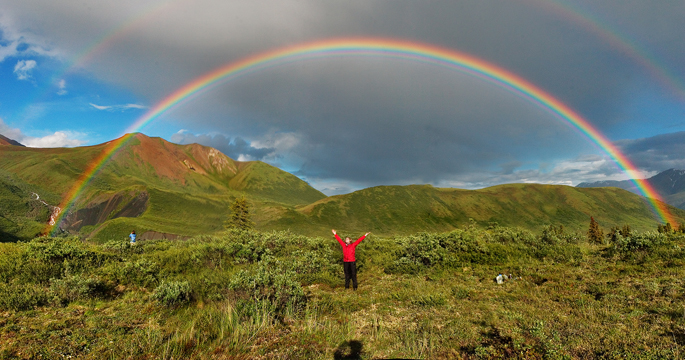 Let yourself shine!
We live during a time of tremendous change.

The world around you may appear more intense, noisy and dramatic. Perhaps you have noticed:
• More drama, emotion and noise within and around you
• The institutions that were once thought to be solid are crumbling (economic, political, educational for example)
• It seems even more difficult to remain grounded, focused and calm
• Feeling bombarded with information, images, and incessant sounds making it challenging to discern choices that are best for you

If you could learn the simple, practical tools to create a unique and vibrant energetic Field around you that would positively change your life forever, would you?

Do you crave the opportunity to:
• feed your hunger for new possibilities, experiences, and creations?
• hone and bring forth your intention to grow beyond your limitations and where you have come from?
• blend and become one with the feminine and masculine aspects of yourself?
• connect more deeply with a grander wisdom that you know deep within you is available?
• "know thyself" more fully to create and nurture a deeper sense of inner peace and purpose?

If you could learn how to create your very own energetic Personal Power Field around you that would allow you to be more of who you really are, would you?
If so, then the Creating Your Personal Power Field class holds value for you and will empower you to do this and much more. It is no accident that you found a connection to this information today!
What is your Personal Power Field?
Your Personal Power Field is a dynamic, self-contained, balanced energetic field that surrounds you. Following a specific sequence to reconstruct and activate this Field (which is very easy to do) you have the ability to expand your awareness and create the new "wiring system". This refined and expanded place of quiet and focused awareness allows you to then recognize and integrate new possibilities beyond what you currently recognize as available.

What does the Personal Power Field do for you?
This Field supports your ability to open and re-align yourself to have greater access to your higher wisdom and creative power. Simply - you begin to:
• Release who you are not and remember who you are
• Observe, Choose, and then Act instead of automatically and emotionally reacting to the world around you
• You become masterful of your life vs dragged around by it
• Observe the world around you without being drawn into the drama and noise
• You know this and much more, but have forgotten…
How Will Your Life Change?
Reconstructing your Personal Power Field will enable you to:
• Quiet the noise and drama in your life
• Transform one possibility into another, better one (this is alchemy)
• Become more aware of the thoughts and emotions that control your life and remove them
• Master the art of remaining unaffected by the increasing chaos of the world
• Leverage the power of the Seven Living Words
• Dissolve the self-limiting habits and patterns that were imprinted upon you as a child, but were never yours
• Access the Inner Sanctuary within your Sacred Heart and create a conscious, intentional connection with your Soul.
• Unify the masculine and feminine aspects of yourself, balancing your brain's hemispheres
• Remember who you are and what you came here to accomplish
• Discover your role as a Healer, Teacher, and Leader
• Begin to see with your eyes closed
• Learn how to make better life choices from a platform of inner wisdom rather than react with emotion



Creating Your Personal Power Field Class Details
Creating Your Personal Power Field, a 6-week class, walks you through the step-by-step process to create your very own Personal Power Field around you. You will be asked to practice all the tools, strategies and skills outside of the class as you cultivate your ability to masterfully move through your life with ease and well being.
Creating Your Personal Power Field Class Topics
This class beings with exploring the Foundational Trio of tools: the grounding cord - to anchor you to the Earth, the Center of the Head - your command post in your body, and the Rose Tool - with which you define your personal space. Once the basic Foundation is in place, we add the Living Words - powerful energetic vibrations to set the energy inside your personal space and live from, as well as a refinement of the Center of Head called the Higher Mind. Next we begin the structural construction of your Personal Power Field, the Octahedron. Then accessing the rich vibrations of Feminine and Masculine Energies add balance to your Personal Power Field. The final step in the creation of your Personal Power Field is adding motion, which creates a stable, vibrant and dynamic structure. With your Personal Power Field in place and turned on, you now have the ability to access to the Sanctuary of the Sacred Heart and Merge with the Soul. Living your life with your Personal Power field in place allows you the opportunity to begin to live your life from a deeper level of awareness, choice, and mastery.
This class is not for everyone.
In fact, very few will have what it takes to anchor these simple tools, skills and strategies into their lives in a way that is permanent and life altering.

What does it take to be successful in the class?
Only three things.
1. A willingness and ability to experience the tools vs think and analyze and argue with what is being offered. You will create new reference points, new habits and a new way of life. You cannot force these tools and information to fit into your old worn out box. Besides, that box likely never really worked for you anyway.
2. A personal commitment to your self-development and spiritual growth. Your "stuff" will come up to be released. Are you brave enough to simply move it out and then move on?
3. An ability to laugh and be easy on yourself. You are releasing who you are not and remembering who you are. Stick to it and you will like the results. You cannot do this work wrong. It isn't possible.
Creating Your Personal Power Field Class Tuition $250 *

* As a Bonus you will receive one (1) full year of streaming video access to the original Creating Your Personal Power Field seminar (14 hours of material, $175 value).
• An additional Bonus - Once you have completed the Creating Your Personal Power Field class with Hello Rose Wellness Center, you may anchor and hone your Personal Power Field skills by repeating the entire class for $100.
See the Hello Rose Wellness Center Class Schedule.
Sign up for the Creating Your Personal Power Field class.
To get a sense of the foundation on which this class rests, please download and read this pdf booklet entitled The Shift by Jim Self. This is required reading prior to starting your Creating Your Personal Power Field class. Hard copies will be available for purchase at the first class for $2+tax.
To read The Shift in a new browser window, click on the booklet image to the left.

To download, right-click on the booklet image to the left and follow the prompts to "save-as" to your computer.

This eBook shared with permission from MasteringAlchemy.com.
A Creating Your Personal Power Field Success Story
"After completing Diane's Creating Your Personal Power Field class, I experience more clarity, awareness and peacefulness." - GB, Thornton, CO
Read more Success Stories
See the Hello Rose Wellness Center Class Schedule.
Sign up for the Creating Your Personal Power Field class.
Diane maintains her yearly certification as a trained, qualified, and inspired teacher of this class content by Mastering Alchemy.